Ocala Personal Injury Attorneys
If you have lost a loved one or suffered a serious personal injury due to an accident or the wrongful actions of another party — "normal" life may seem like nothing more than a distant and quickly fading memory. Unfortunately, waiting to speak with an experienced personal injury attorney could seriously jeopardize your chances to recover the compensation you deserve.
At The Florida Legal Advocacy Group, P.A., we understand the kind of turmoil you're dealing with right now and are here to help. This means giving you honest answers (even if the news is not good). It means clearly explaining the legal issues, making sure that you understand your rights and discussing the options available to us in moving forward with the case. It means keeping you informed and preparing you for what to expect every step of the way.
And if you don't have money to cover out-of-pocket expenses for the medical care that your injuries demand, it may also mean connecting you with health care providers who will treat you now but wait to get paid until your legal claim is resolved.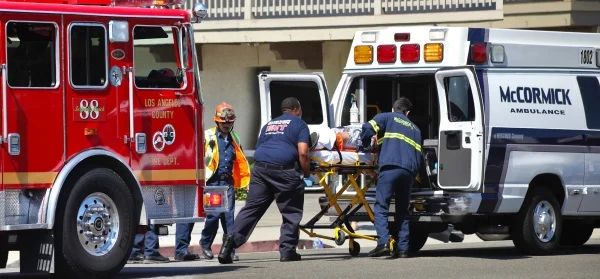 Our practice includes the following types of personal injury cases:
Motor vehicle accidents of every kind ( car wrecks, motorcycle collisions, bicycle accidents, pedestrian accidents, trucking accidents, golf cart accidents, etc.)
Injuries caused by defective products (product liability claims)
Claims involving property owner negligence (slip-and-fall accidents, swimming pool accidents, cruise ship accidents)
Catastrophic injuries (traumatic brain injury, spinal cord injury, severe back injury, amputations, etc.)
Fatal accidents (wrongful death claims)
Prior to opening our Ocala office, attorney Stanley W. Plappert spent 25 years working in the insurance industry and dealing with high-value personal injury claims on a regular basis. His insider's perspective on how insurers approach and handle these cases is an invaluable asset that few law firms have to offer.
Local Personal Injury Attorneys
As local personal injury lawyers, The Florida Legal Advocacy Group attorneys and staff care personally about your case. Our reputation as attorneys in Ocala means everything. Unlike mega law firms from other cities with thousands of cases, you are more than a number to us. Your case is personal and significant. With The Florida Legal Advocacy Group you can have the best of both worlds - personal injury case knowledge and experience but with an individual approach.
Free Consultations, No Out-Of-Pocket Expenses,
No Legal Fees Unless We Win ...
Office location in Ocala.
You can talk to a qualified and experienced personal injury attorney at our firm with no cost or obligation. We can either meet with you personally at our firm in Ocala, or we can discuss your case over the phone. We will take the time to learn about your case, answer all your questions, and explain your rights. What's more, we handle personal injury and wrongful death claims on a contingency fee basis. That means simply, you will not be asked to pay any legal fees unless we obtain a verdict award or settlement on your behalf. To put the experienced and tenacious legal representation we offer to work for you, call us toll free at (352)732-8030 or contact our Ocala personal injury lawyers by email.